I've been dying to share my passion with the world, so why not make that a reality?!
Hey there! Karla here- and you got it, Cash too! We are Minnesota born and raised– well I'm not exactly sure where he was born, I'm just used to saying "we".
Cash and I are a city team that love the downtown lakes, the breweries and patios' that allow our presence, the dog friendly coffee shops that allow us to work and rest next to one another, and our biggest love of all- rescue.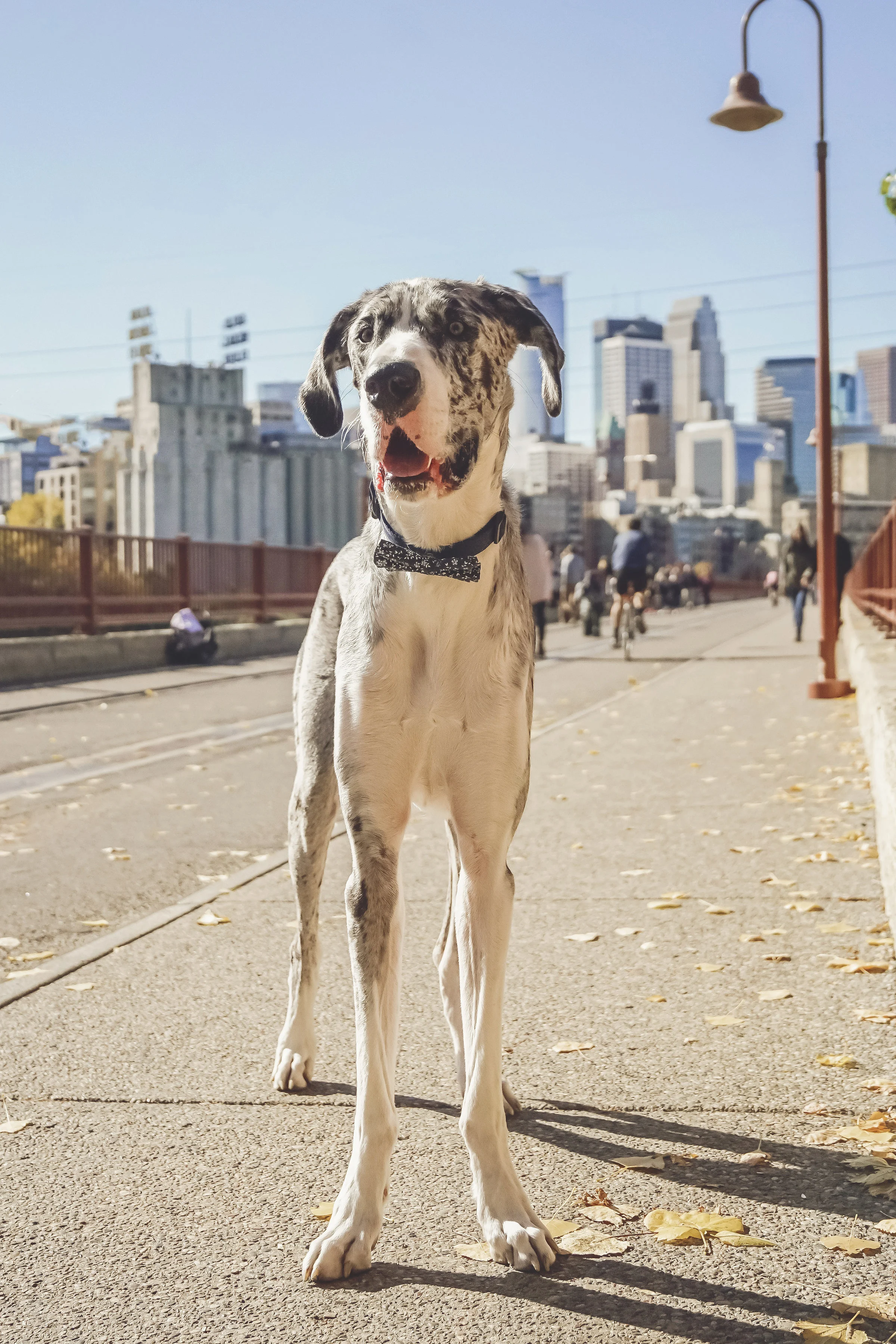 I will spend plenty of time talking about Cash throughout this blog so I'll take this moment to give you a little more insight to who I am!
I've ALWAYS wanted a Great Dane, I'm 5′ tall and lazy, what kind of dog would be perfect for me? Give me the biggest, laziest dog and I'll be set!
Actually, I grew up with dogs, and knew I wanted a Great Dane from the time of being a kid. When it came time to finding the right dog for me, I spent the time researching different breeds and specifically the Great Dane to make sure it really was a breed that would fit into my lifestyle. Let's just say, I scored the jackpot and found exactly what I've always wanted!
Upon getting Cash, and having terrible experiences with so many rescues, I decided that I needed to get more involved and help give people better experiences than I had.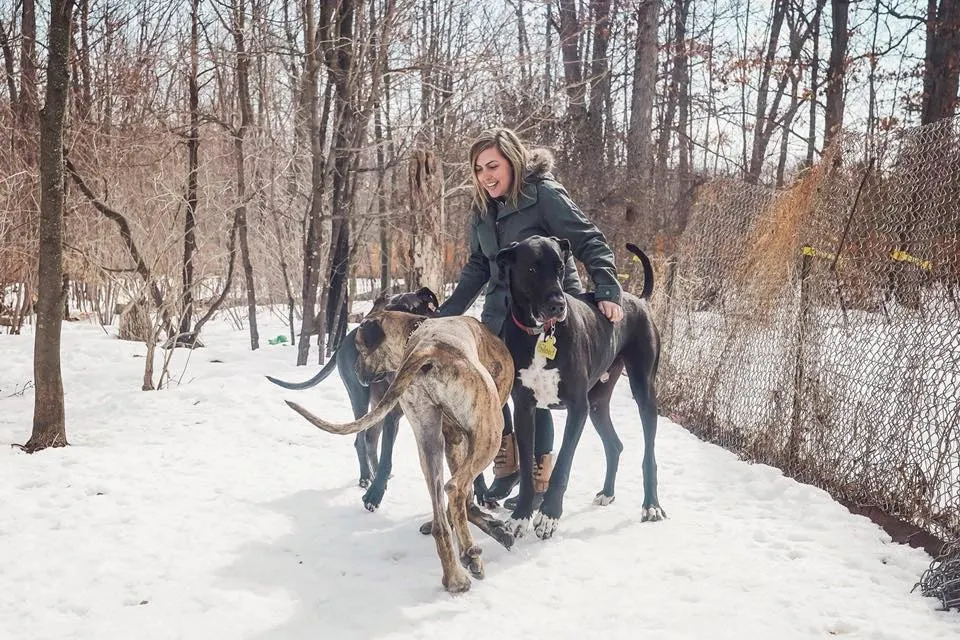 I started to volunteer with the Great Dane Rescue of MN and WI, in the summer of 2015, became the Fosters and Adoptions Coordinator in 2017, and became the Vice President/ Co-Director in 2018.
The fulfillment that the rescue has brought me has been life changing. I spent my 20's trying to find my place in life, and had a lack of passion for anything really. Cash changed all of that. Rescue changed all of that.
Now, I have a purpose. And I wouldn't change that for the world.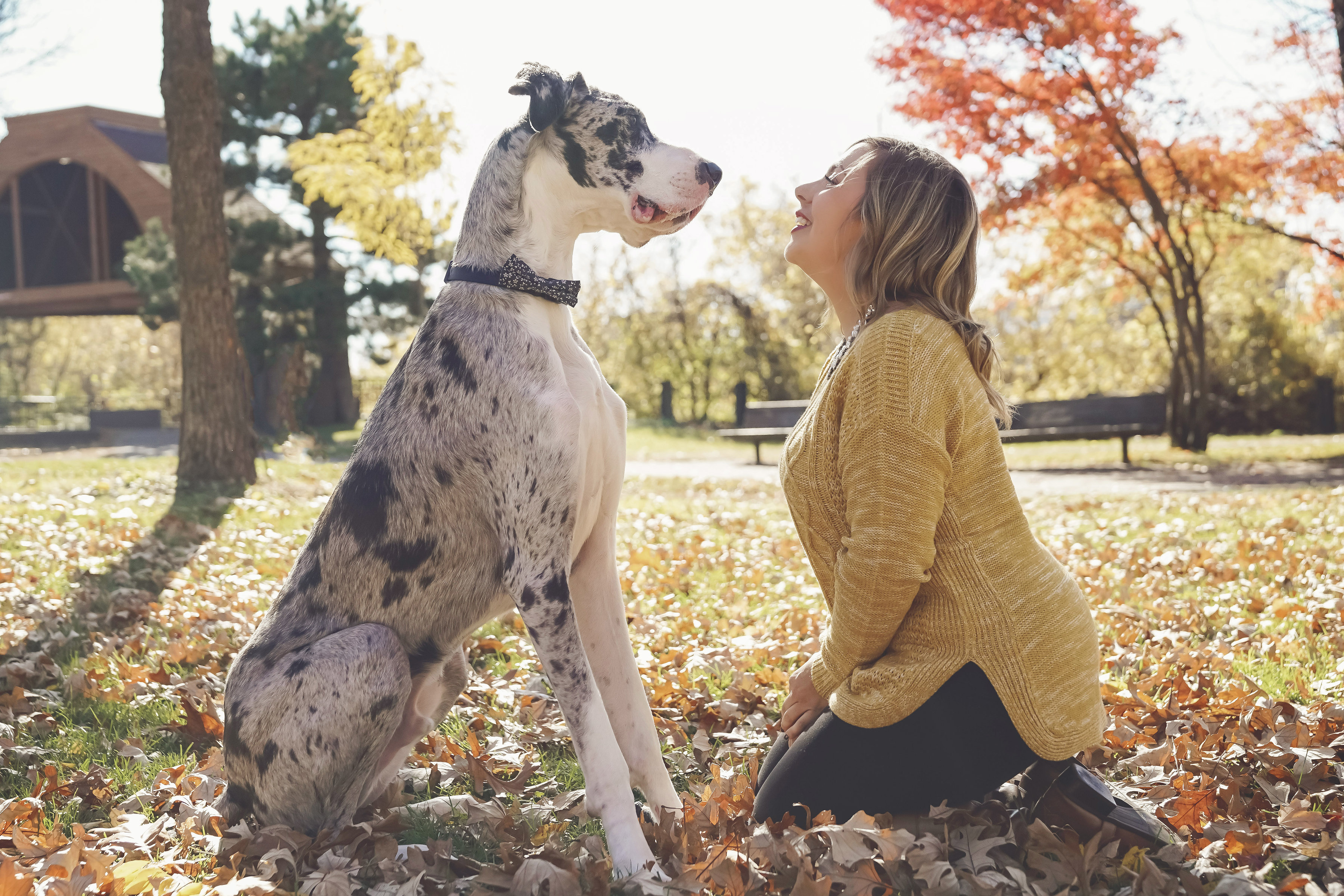 Join me on this journey to–
Share the love of the Great Dane breed
Share my passion for Great Dane Rescue, breed specific rescue, and the importance of researching the right breed for you
Discuss training, food, gear, silly Great Dane habits that we all deal with
Further educate the importance of advocating for your Great Dane
Provide resources to those struggling with their Great Dane or other pets
I'm super excited to get this rolling and be able to share what I know, what I've learned, what I don't yet know, but most of all, I'm excited to share my love of Great Danes!